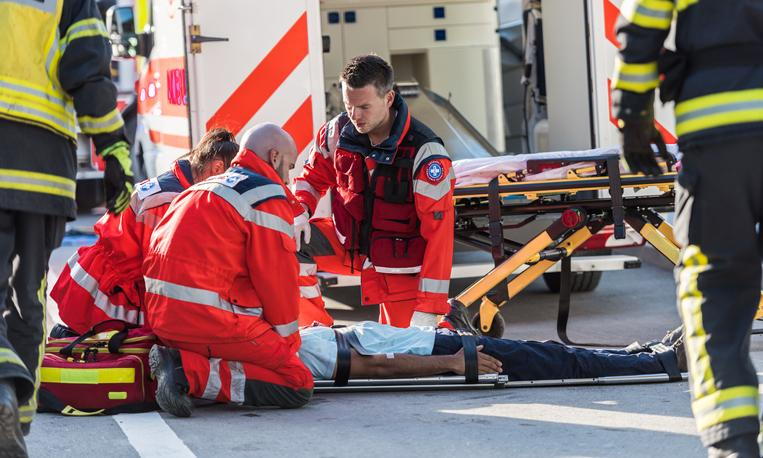 When COVID-19 first spread across the United States in the spring of 2020, businesses closed and daily routines were upended. Lockdowns, work-from-home arrangements and other measures designed to "stop the spread" emptied streets and highways. Most people would probably assume that during those first few months of the pandemic, traffic deaths would have dropped sharply because so many people stayed home. Believe it or not, the opposite is true.
Nationally, there were fewer overall accidents on America's roads in 2020, but fatalities actually increased by more than seven percent. Several factors have been cited to explain this surprising statistic, such as:
Extreme speeders — With roads relatively empty, many motorists who normally would have stayed close to the speed limit put their pedal to the metal and drove well above the posted rate. In the first nine months of the pandemic, California police officers issued approximately twice as many citations to drivers traveling 100 miles an hour or faster as they had in the previous nine months. Accidents involving "superspeeders" are much more likely to be deadly.
Drivers increasingly prone to distraction — Though no one loves heavy traffic, a busy road forces motorists to pay attention to the road. A careless driver who believes they are driving alone down the highway might be more liable to text, make a call, eat or lose focus due to some other type of distraction. The state listed driver inattention as a cause in more than 13,000 accidents during 2020.
Aggressive motorists — A driver's mental state often affects their awareness and performance behind the wheel. In a frustrating time, a driver might be edgy and take risks that they wouldn't if everything were going well. Road rage and other types of emotional outbursts can be dangerous, or even deadly, under certain circumstances.
If you've lost a loved one in a fatal crash or have been hurt yourself in a vehicle collision, you should speak immediately with an experienced auto accident attorney. Through diligent investigation and consultation with experts when warranted, a skillful litigator can find out what caused the accident giving rise to your legal claim.
Favaro, Lavezzo, Gill, Caretti & Heppell, PC represents auto accident victims and their families seeking compensation for the harm they've suffered. From our offices in Vallejo and Fairfield, we serve clients throughout Napa and Solano counties. Please call 707-674-6057 or contact us online to schedule a consultation.